The Schworak Site
|
Log In
|
Up One Level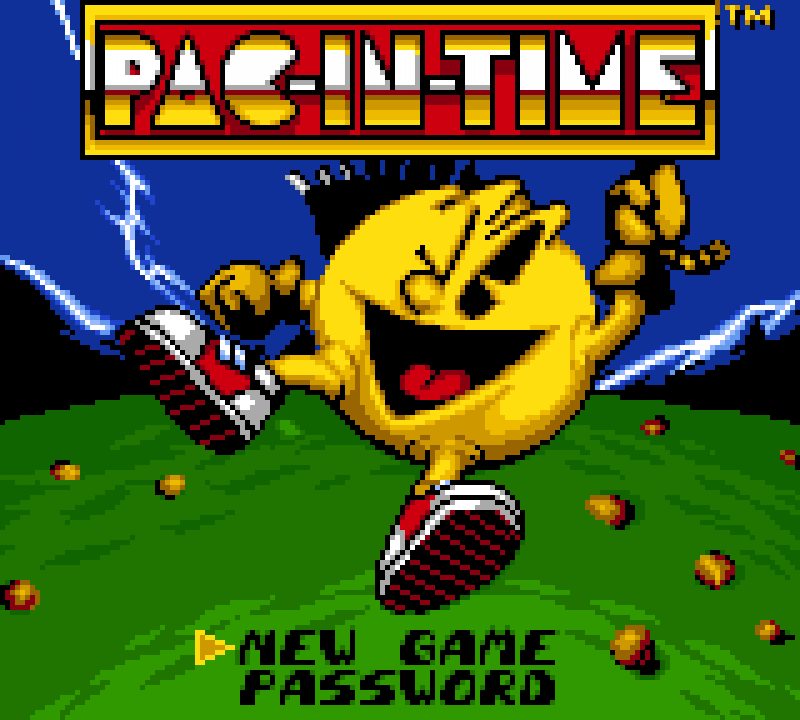 Pac-In-Time
Pac-In-Time (Prototype for Sega Game Gear) is a video game developed by Kalisto and published by Namco, featuring the popular arcade character Pac-Man. It was released in 1994 for MS-DOS, Macintosh, Super NES and Game Boy. It was released shortly after Pac-Man 2: The New Adventures, which brought about the change from the classic arcade versions of Pac-Man to the development of more complex and adventurous games. This game was an offshoot from the normal variety of Pac-Man games, in that it does not confine Pac-Man to a maze-like board. Rather, the player controls Pac-Man through various side-scrolling levels, obtaining many different items along the way; the plot does take elements from the earlier Pac-Man games, such as the objective to collect a certain number of pellets before exiting a level. The game allows the player to access completed levels via passwords that are given every five levels. The game is a rebranded version of a 1993 game, Fury of the Furries, also developed by Kalisto. The PC, Macintosh and Game Boy versions are almost identical to the original, while the Super NES game, despite using the same basic gameplay mechanics, is an entirely new game using a different game engine and aesthetic. Versions of Pac-In-Time were planned for the Genesis and Game Gear were planned, but canceled. A ROM image of the Game Gear version has since surfaced online.
Rating: E - Everyone
Released: 94
Players: 1Updated: 2018-07-11
Genre: Action
Publisher: Namco
boxart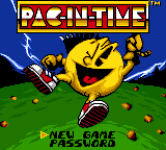 All content on this site is copyright ©2004-2021 and is not to be reproduced without prior permission.