The Schworak Site
|
Log In
|
Up One Level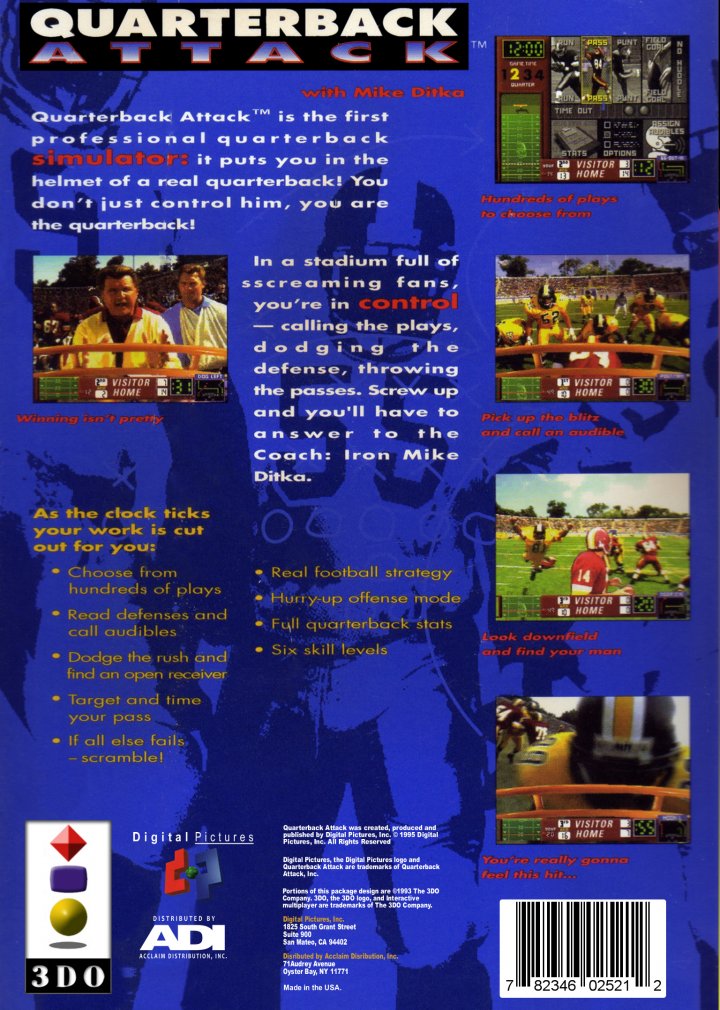 Quarterback Attack with Mike Ditka
In this semi-fmv game you play a rookie facing his first game as starting quarterback on a fictional team, and this just happens to be The Big Game. The entire game consists of this confrontation, upon start of the game you watch a video of a kickoff and return, and then you get to select among 110 plays (100 passing and 10 running) and assing a snap count. The meat of the game is on the passing plays, were you are switched to a 3rd person behind-the-quarterback view from which you can see oncoming rushers as well as zoom in on any receiver and via a targeting cursor make passes, or scramble if you don't find any open man, etc.
Rating: E10+ - Everyone 10+
Released: 96
Updated: 2018-07-11
Genre: Sports
Publisher: Digital Pictures, Inc.
boxart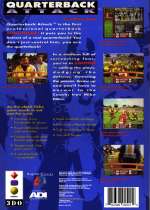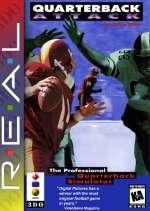 clearlogo

All content on this site is copyright ©2004-2020 and is not to be reproduced without prior permission.