Centipede
The player moves the character about the bottom area of the screen and fires laser shots at a centipede advancing from the top of the screen down through a field of mushrooms. Shooting any section of the centipede creates a mushroom; shooting one of the middle segments splits the centipede into two pieces at that point. Each piece then continues independently on its way down the board, with the first section of the rear piece becoming a new head. If the head is destroyed, the section behind it becomes the next head.
Rating: E - Everyone
Released: 82
Players: 2Updated: 2019-09-08
Genre: Shooter
Publisher: Atari, Inc.
banner

boxart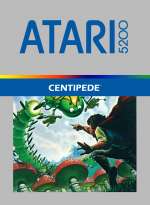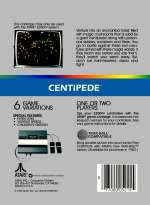 clearlogo

screenshot