The Schworak Site
|
Log In
|
Up One Level
Choplifter
In Choplifter, the player assumes the role of a combat helicopter pilot. The player attempts to save hostages being held in prisoner of war camps in territory ruled by the evil Bungeling Empire. The player must collect the hostages and transport them safely to the nearby friendly base, all the while fighting off hostile tanks and other enemy combatants.
Released: 82
Players: 1Updated: 2018-07-11
Genre: Action
Publisher: Atari, Inc.
banner

boxart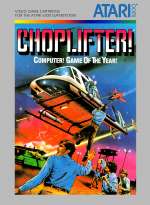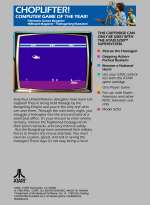 clearlogo

screenshot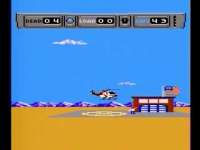 All content on this site is copyright ©2004-2020 and is not to be reproduced without prior permission.