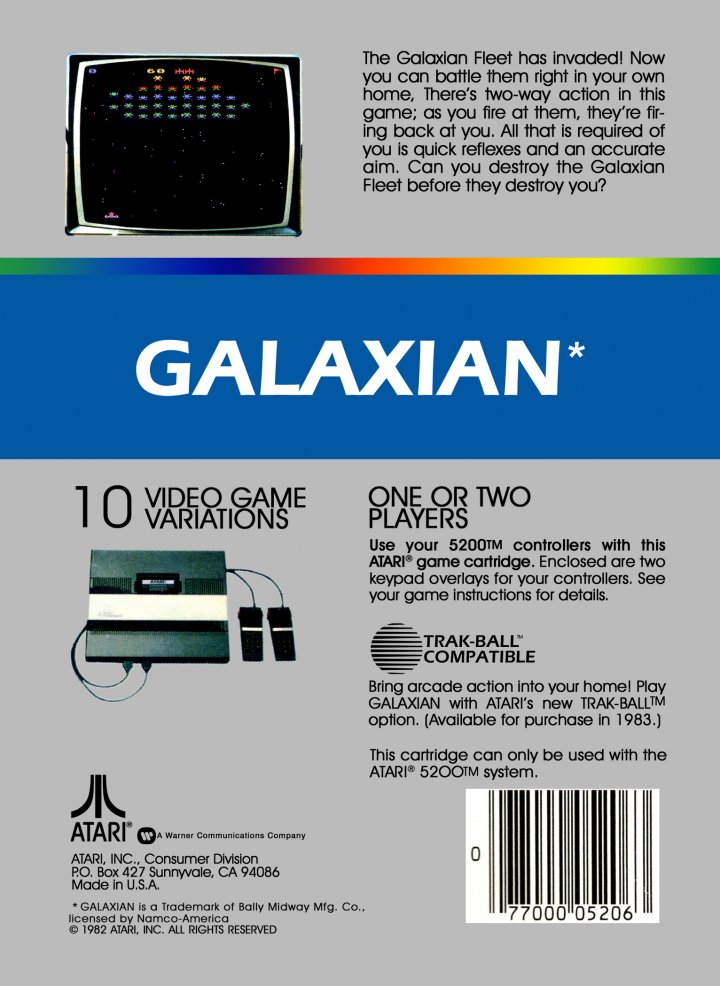 Galaxian
Galaxian expanded on the formula pioneered by Space Invaders. As in the earlier game, Galaxian featured a horde of attacking aliens that exchanged shots with the player. In contrast to Space Invaders, Galaxian added an element of drama by having the aliens periodically make kamikaze-like dives at the player's ship, the Galaxip.
Rating: E - Everyone
Released: 82
Players: 2Updated: 2019-09-08
Genre: Shooter
Publisher: Atari, Inc.
banner

boxart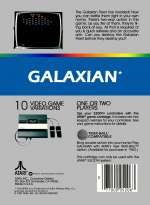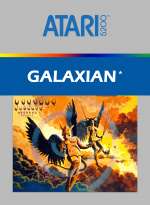 clearlogo

screenshot