The Schworak Site
|
Log In
|
Up One Level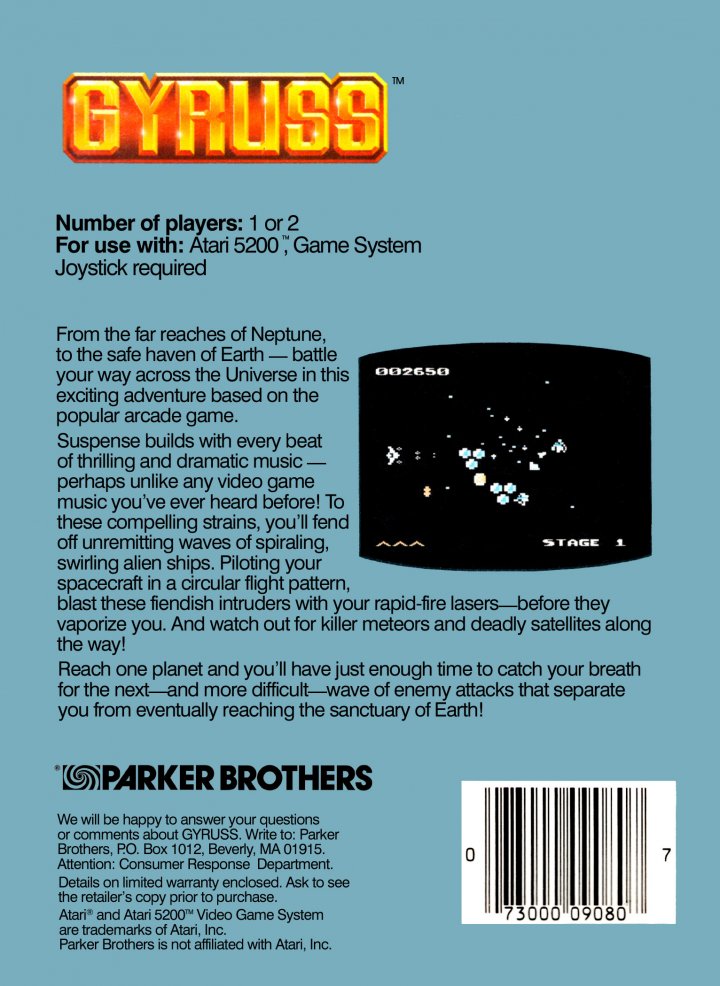 Gyruss
Three billion miles is a long way from home. But there's no shorter route from outer Neptune to Earth. As if that weren't enough...it's got to be a shoot-out all the way. You alone in your rapid-firing spaceship, swirling in a circular flight pattern...orbiting to the right...arcing to the left...trying to mow down wave after wave of enemy plane formations, rocketing meteors and run-away satellites. Stops at Uranus, Saturn, Jupiter, and Mars will mark your progression towards Earth. Each one's a short visit, though. Then it's off again to the next planet--and the next wave of enemies. Reach Earth in one piece and maybe you'll think twice about leaving home. Then again...maybe not!
Rating: E - Everyone
Released: 84
Players: 2Updated: 2019-09-10
Genre: Shooter
Publisher: Parker Brothers
boxart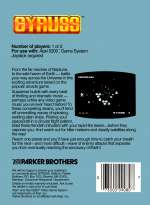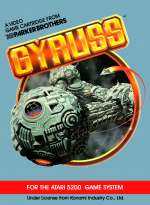 clearlogo

All content on this site is copyright ©2004-2020 and is not to be reproduced without prior permission.