The Schworak Site
|
Log In
|
Up One Level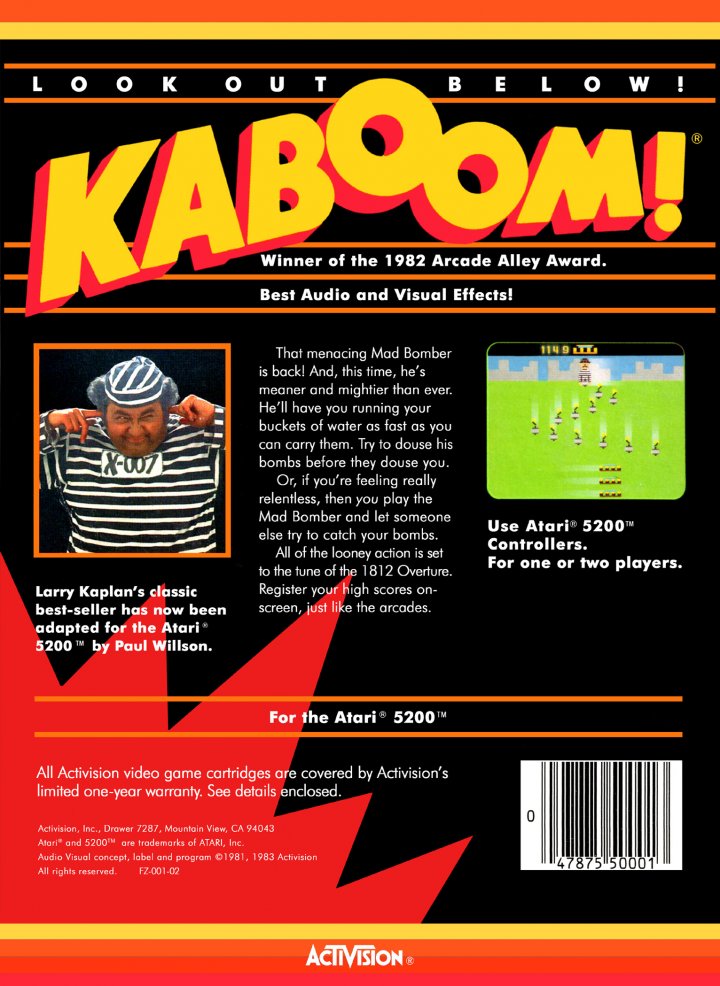 Kaboom!
Kaboom! is an Activision published in 1981 for Atari 2600 that was designed by Larry Kaplan. It was well-received and successful commercially, selling over one million cartridges by 1983.[citation needed] Kaboom! is an unauthorized adaptation of the 1978 Atari coin-op Avalanche.[1] The gameplay of both games is fundamentally the same, but Kaboom! was re-themed to be about a mad bomber instead of falling rocks. As an ex-Atari programmer, Larry Kaplan, originally wanted to port Avalanche to the Atari 2600. In Avalanche all the boulders are lined up at the top which is difficult to accomplish on the 2600, hence the shift to the Mad Bomber. David Crane coded the overlaid sprites for the Mad Bomber.[2]
Rating: E - Everyone
Released: 83
Players: 2Updated: 2019-09-11
Genre: Action
boxart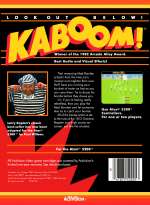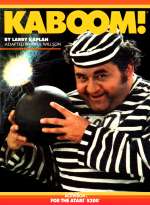 All content on this site is copyright ©2004-2020 and is not to be reproduced without prior permission.