The Schworak Site
|
Log In
|
Up One Level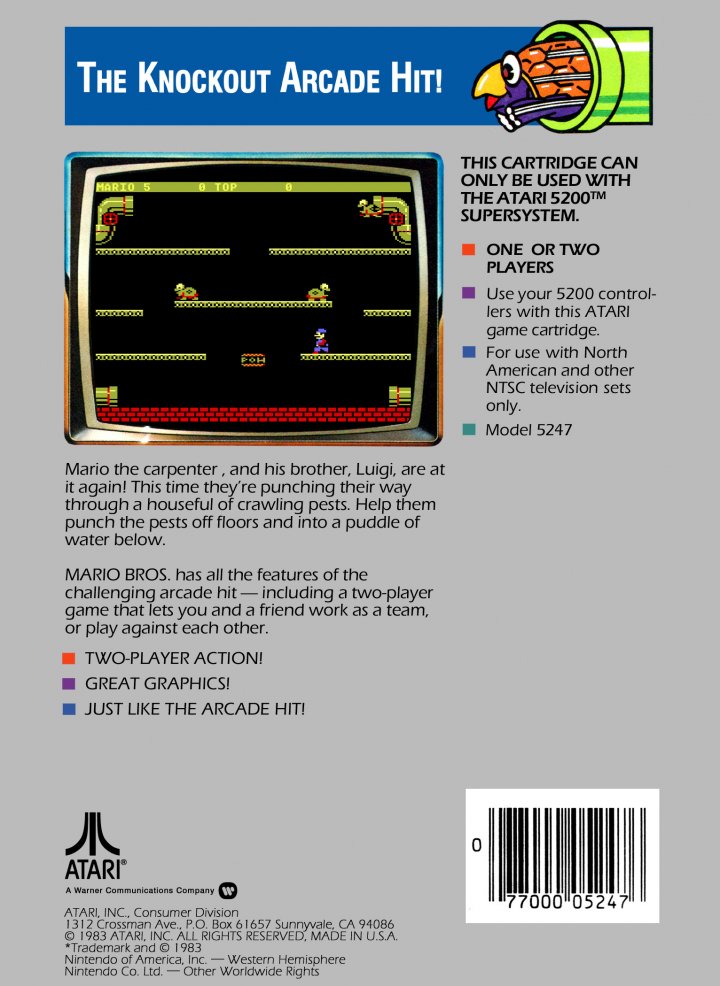 Mario Bros.
Mario the carpenter and his brother Luigi are hopping mad! The water pipes in their house are blocked with nests of crawling creatures. If the two brothers can't get rid of them they'll never take a bath again! Your task is to help Mario and Luigi knock the pipe pests off floors and into a puddle of water below. Each time a pest is knocked off, you earn points; when all the pests are knocked off, the next round begins. You start the game with five lives, and earn additional lives every 20,000 points.
Released: 83
Players: 2Updated: 2018-07-11
Genre: Platform
Publisher: Atari, Inc.
banner

boxart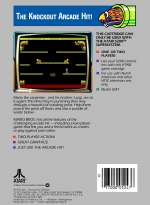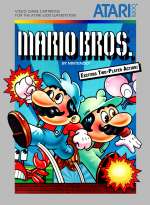 clearlogo

fanart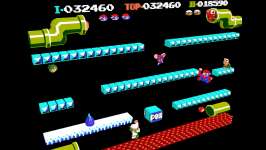 All content on this site is copyright ©2004-2020 and is not to be reproduced without prior permission.