The Schworak Site
|
Log In
|
Up One Level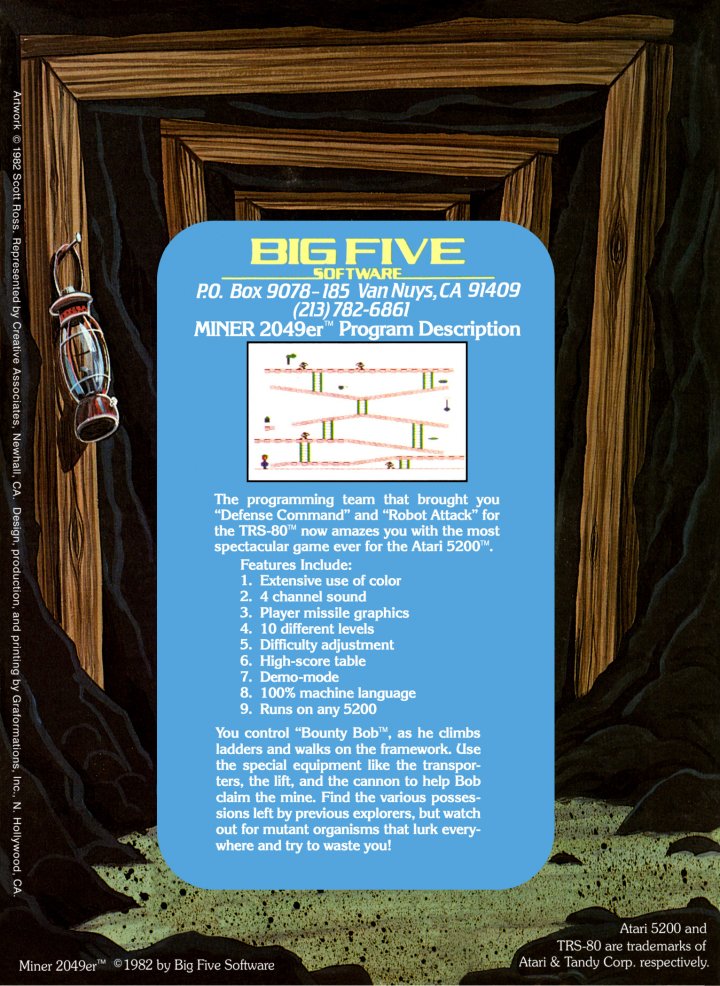 Miner 2049er
Miner 2049er is a platform video game created by Bill Hogue that was released in 1982 by Big Five Software. It was developed for the Atari 8-bit family and widely ported to other systems. The game was licensed in conjunction with International Computer Group.[citation needed] At the time of its release, Miner 2049er was notable for having ten different screens, which was a large number for a platform game.[1][2] For comparison, the Donkey Kong arcade game had four screens, and many home ports didn't include all of them. The title "Miner 2049er" evoked a 21st-century take on the California Gold Rush of around 1849, in which the gold miners and prospectors were nicknamed "49ers."[3] Unlike most of the home computer versions, Miner 2049er for the Atari 8-bit family was released on 16K ROM cartridge with the high price, for 1982, of US$49.95.[4]
Rating: E - Everyone
Released: 83
Players: 1Updated: 2019-09-15
Genre: Platform
boxart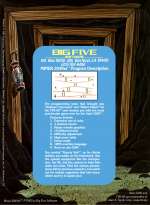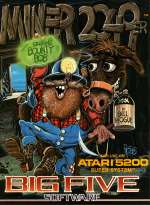 clearlogo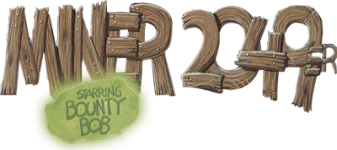 All content on this site is copyright ©2004-2020 and is not to be reproduced without prior permission.