The Schworak Site
|
Log In
|
Up One Level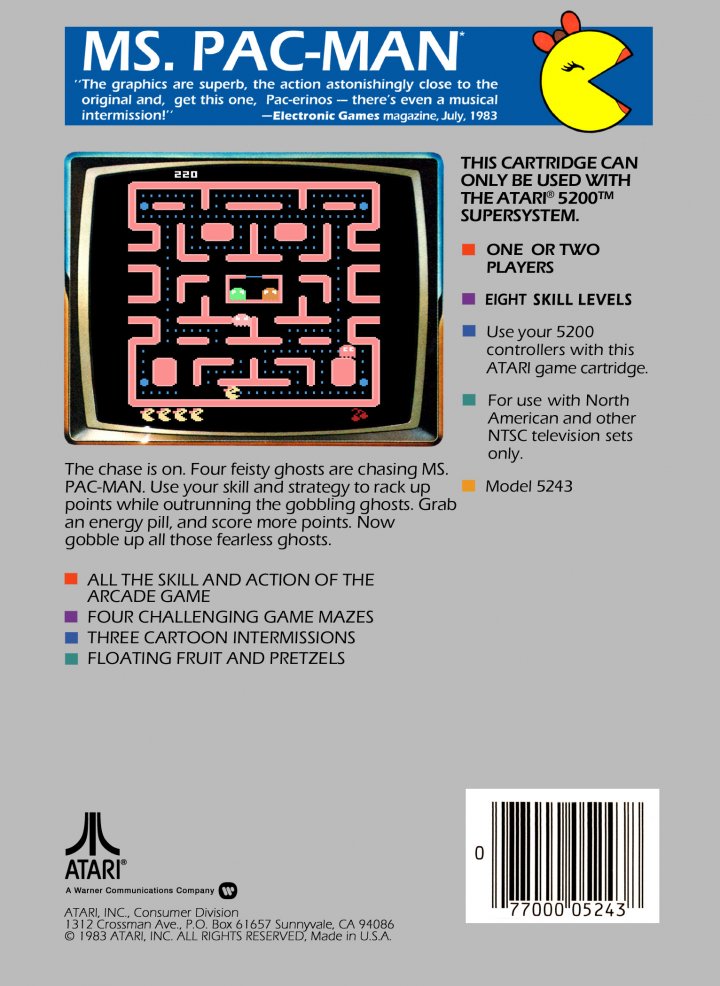 Ms. Pac-Man
The gameplay of Ms. Pac-Man is largely identical to that of the original Pac-Man. The player gathers points by eating dots and avoiding ghosts (contact with one loses a life). Power-pellets or energizers change the ghosts, which reverse their course and can be eaten for bonus points. Fruit bonuses can be consumed for increasing point values, twice per level.
Released: 83
Players: 2Updated: 2018-07-11
Genre: Action
Publisher: Atari, Inc.
banner

boxart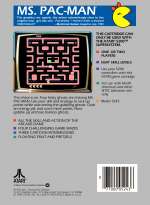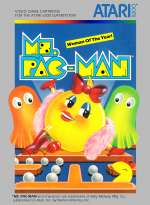 clearlogo

fanart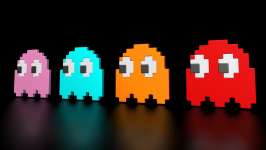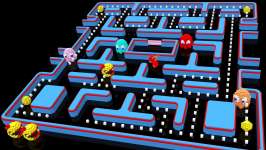 All content on this site is copyright ©2004-2020 and is not to be reproduced without prior permission.