The Schworak Site
|
Log In
|
Up One Level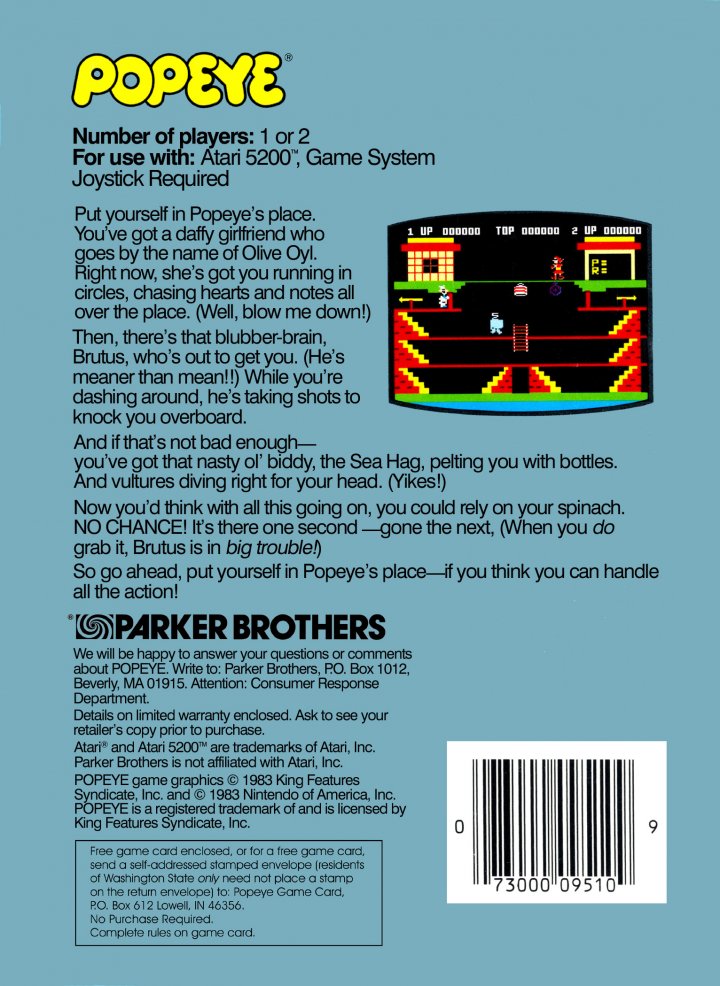 Popeye
Put yourself in Popeye's place. You've got a daffy girlfriend who goes by the name of Olive Oyl. Right now, she's got you running in circles, chasing hearts and notes all over the place. (Well, blow me down!) Then, there's that blubber-brain, Brutus, who's out to get you. (He's meaner than mean!!) While you're dashing around, he's taking shots to knock you overboard. And if that's not bad enough--you've got that nasty ol' biddy, the Sea Hag, pelting you with bottles. And vultures diving right for your head. (Yikes!) Now you'd think with all this going on, you could rely on your spinach. NO CHANCE! It's there one second--gone the next. (When you do grab it, Brutus is in big trouble!) So go ahead, put yourself in Popeye's place--if you think you can handle all the action!
Released: 84
Players: 1Updated: 2018-07-11
Genre: Action
Publisher: Parker Brothers
banner

boxart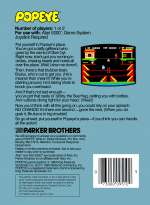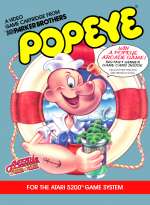 clearlogo

All content on this site is copyright ©2004-2020 and is not to be reproduced without prior permission.