The Schworak Site
|
Log In
|
Up One Level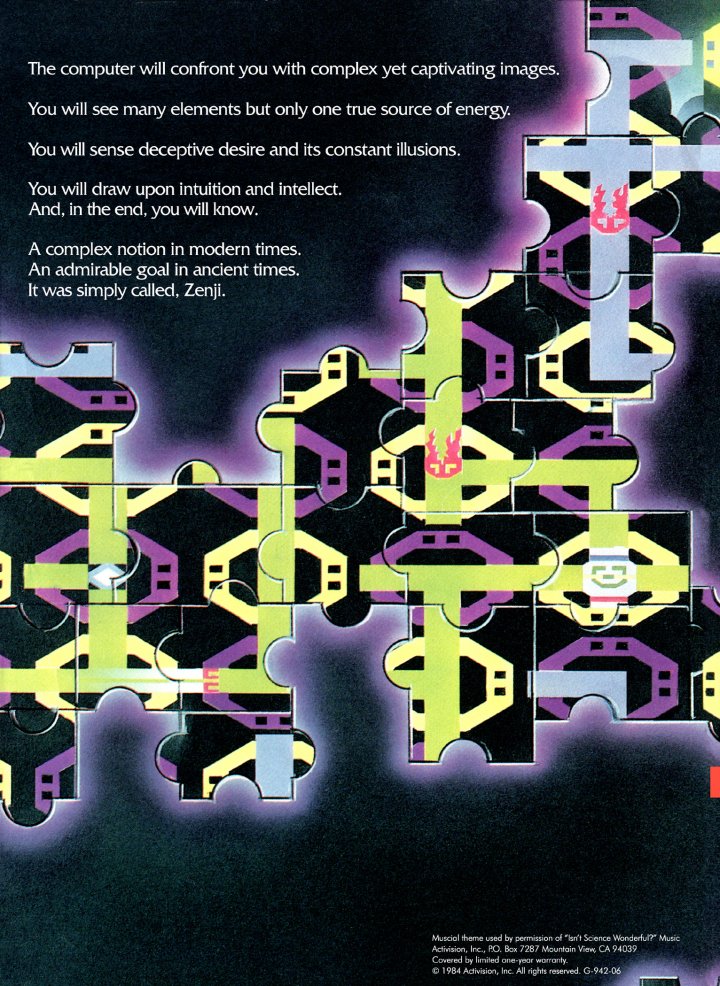 Zenji
Let us call the "Many" the "Elements." Then let us see that in the vast blackness, beyond the beyond, the Elements assemble around the Source. Some are connected, some are not. Those united with the Source are green with energy, while the disconnected ones are an empty grey. The seeker must connect the Many to the One, thus turning all the Elements green with the power of the Source. In that instant, Zenji occurs.
Released: 84
Players: 1Updated: 2018-07-11
Genre: Action
Publisher: Activision
banner

boxart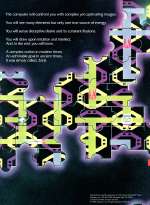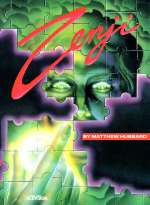 clearlogo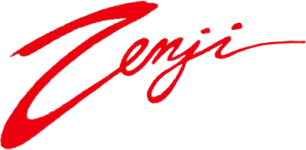 All content on this site is copyright ©2004-2020 and is not to be reproduced without prior permission.