The Schworak Site
|
Log In
|
Up One Level
Kasumi Ninja
ALL HELL IS ABOUT TO BREAK LOOSE Stop the Evil Ninja Lord Gyaku from opening the Dragon Cloud temple's portal to Hell and unleashing his demon minions upon Kasumi Island and the world. Battle it out in this bloody brawler in 1 Player Story mode or Two Player versus mode as one of the 8 all-time greatest warrior-fighters. Gain fighting skill and master special moves from bout to bout as you journey through the Underground Labyrinth to the Dragon Cloud temple where you'll face your ultimate opponent: The Evil Ninja Lord Gyaku himself!
Rating: M - Mature
Released: 94
Players: 2Updated: 2018-07-11
Genre: Fighting
Publisher: Atari, Inc.
banner

boxart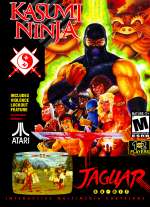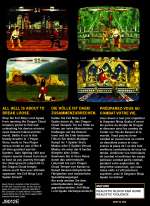 All content on this site is copyright ©2004-2021 and is not to be reproduced without prior permission.