The Schworak Site
|
Log In
|
Up One Level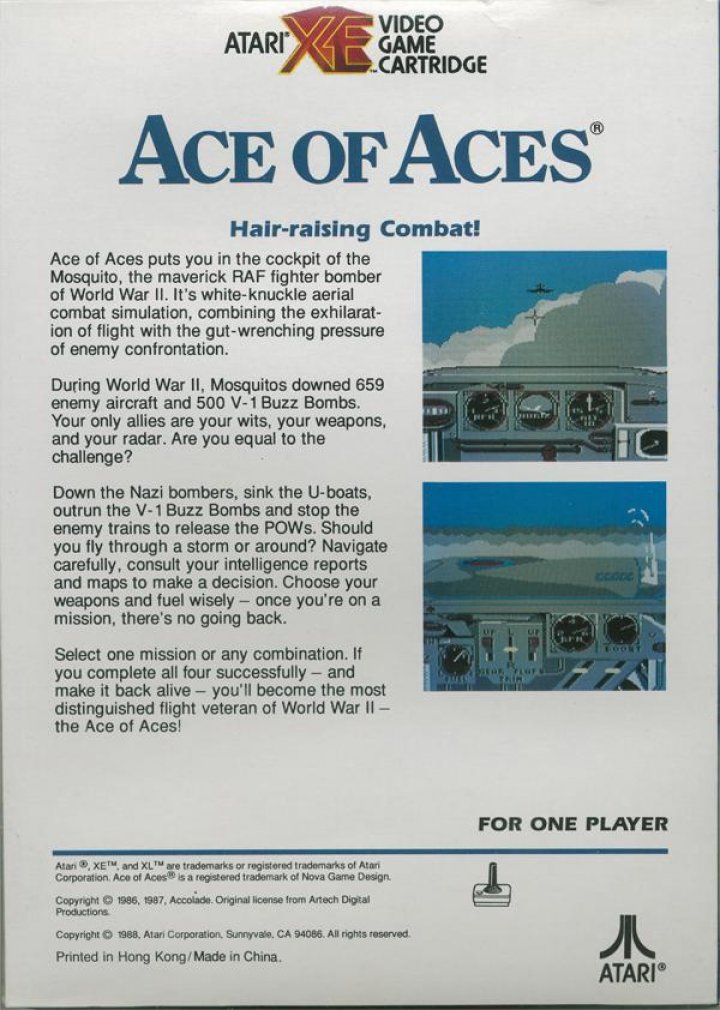 Ace Of Aces
Ace of Aces is a computer game flight simulator developed by Artech Digital Entertainment in 1986. The game takes place during World War II and the player flies a RAF Mosquito long range fighter-bomber equipped with rockets, bombs and a cannon. Missions include destroying German fighter planes, bombers, V-1 flying bombs, U-boats, and trains.
Released: 86
Updated: 2018-07-06
Genre: Flight Simulator
Publisher: U.S. Gold Ltd., Accolade, Inc.
boxart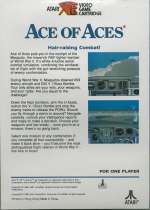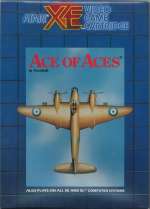 All content on this site is copyright ©2004-2020 and is not to be reproduced without prior permission.