The Schworak Site
|
Log In
|
Up One Level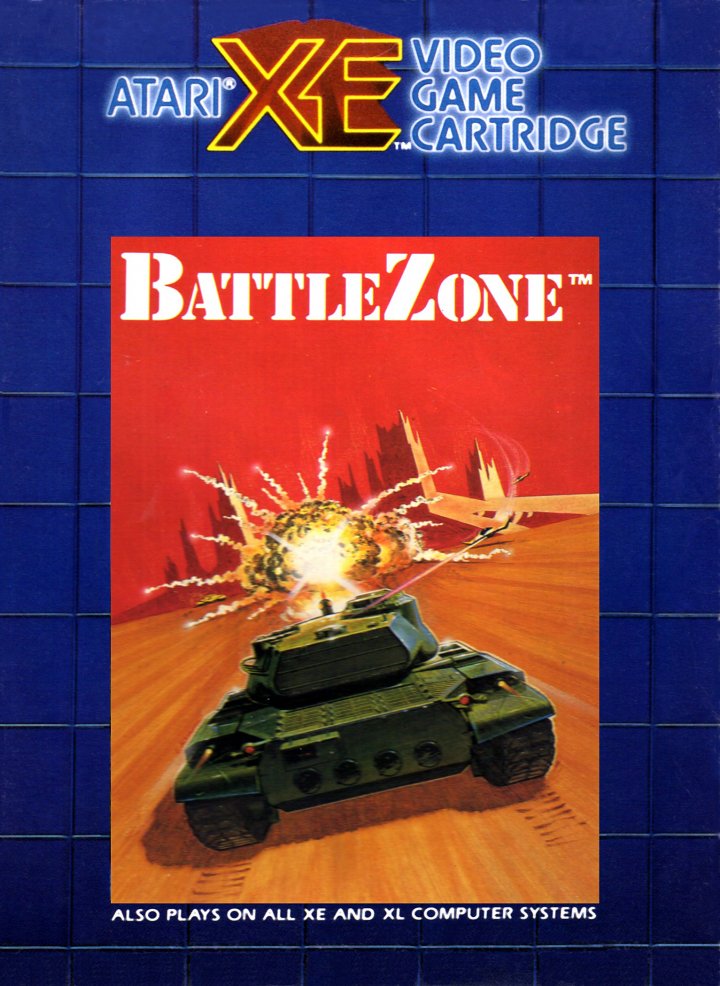 Battlezone
Gameplay is on a plain with a mountainous horizon featuring a memorable erupting volcano, distant crescent moon, and various geometric solids (in vector outline) like pyramids and blocks. The player views the screen, which includes an overhead radar view to find and destroy the rather slow tanks, or the faster moving supertanks. Saucer-shaped UFOs and guided missiles occasionally appear for a bonus opportunity. The saucers differ from the tanks in that they do not fire upon the player, and do not appear on radar. The player can hide behind the solids or maneuver in rapid turns once fired on to buy time with which to fire himself.
Rating: E - Everyone
Released: 80
Players: 1Updated: 2018-07-11
Genre: Action
Publisher: Atari, Inc.
boxart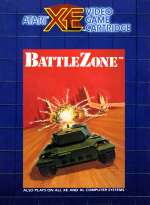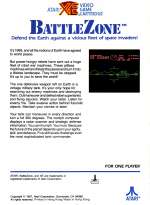 clearlogo

All content on this site is copyright ©2004-2020 and is not to be reproduced without prior permission.