The Schworak Site
|
Log In
|
Up One Level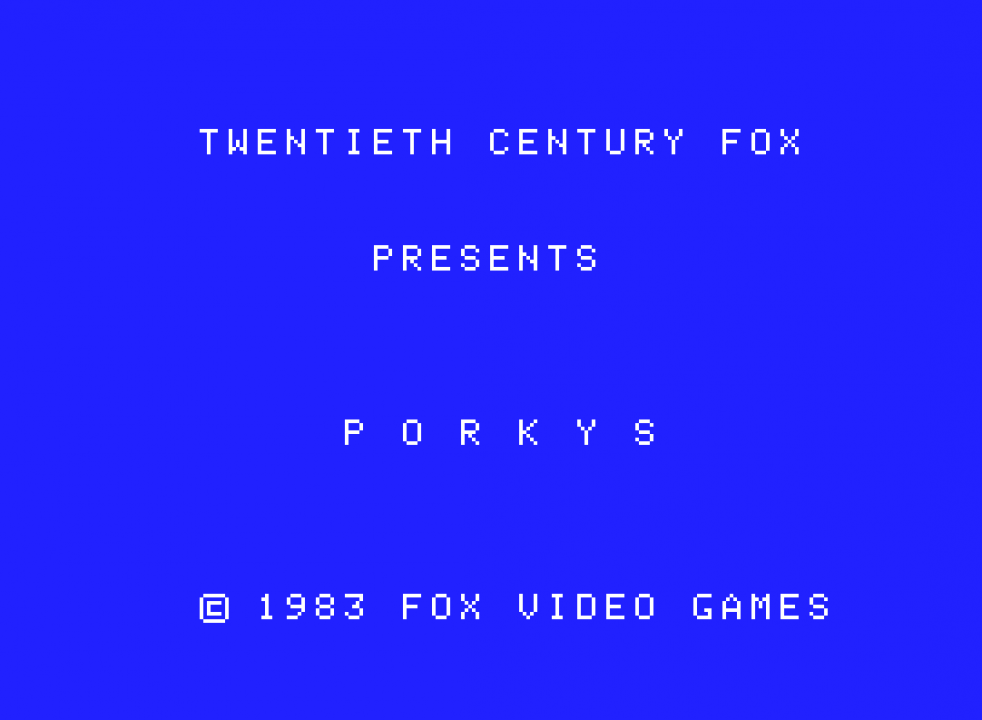 Porky's
Porky's was a prototype game designed for the ColecoVision in 1983. Revenge is sweet... and you're out to get it. You've been "had" at Porky's, and you're out to blow it away. The action's hot and heavy and it's up to you to keep Pee Wee on his toes. If he succumbs to distraction, it's the pits! It's more fun than a greased pig... it's a blast!
Rating: E - Everyone
Released: 83
Players: 1Updated: 2018-07-11
Genre: Action
Publisher: Coleco
boxart
All content on this site is copyright ©2004-2020 and is not to be reproduced without prior permission.