The Schworak Site
|
Log In
|
Up One Level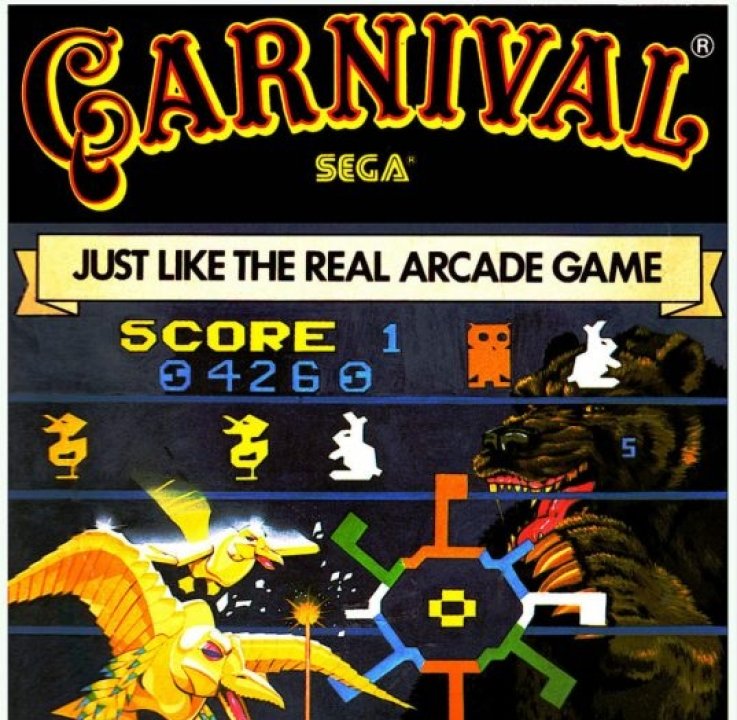 Carnival
This game captures the fun, excitement, and sounds of an old-time shooting gallery. Blaze away at clay pipes, dancing bears and sitting ducks. But watch out, those aren't ordinary sitting ducks. They come to life when they reach the end of the gallery, and avenge themselves by eating from your limited supply of ammunition. How many can you shoot down?
Released: 80
Players: 1Updated: 2018-07-11
Genre: Action
Publisher: Coleco
banner

boxart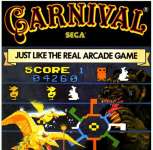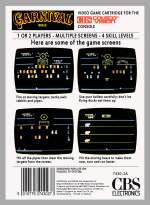 clearlogo

All content on this site is copyright ©2004-2022 and is not to be reproduced without prior permission.