The Schworak Site
|
Log In
|
Up One Level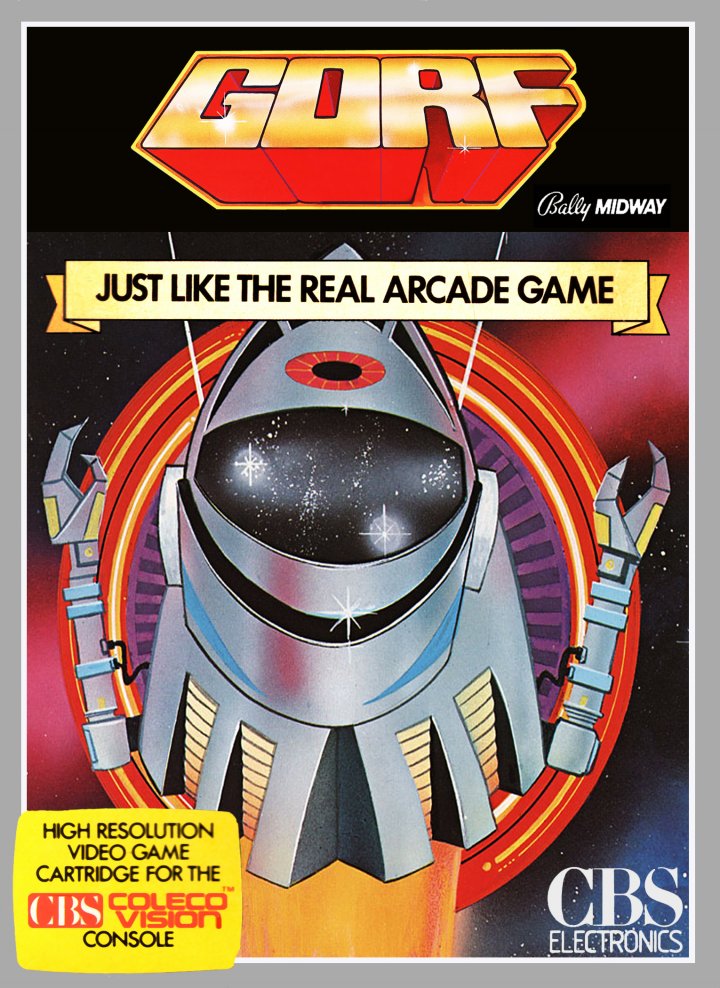 Gorf
The game itself consists of four levels: •The first level has you behind a defensive shield, defending against an alien attack. The level is a top-down view, with your ship & shield on one side and the aliens on the other side; •The second level is similar to the first, only your defensive shield is gone, and the enemies tend to swoop down over the level as opposed to those row formations. Bonus ships also tend to appear in this level; •The third level is a change, and has you entering hyperspace. Your only goal is to survive to the end of your journey. The viewpoint switches from a top-down view to a behind-the-ship view and in effect you are heading "towards" your destination. Alien vessels flying in circular formation try to stop you; •The fourth and final level is similar to the first again, with some key differences. You do not fight a wave of enemies, but a single one. A mothership with a glowing weak spot. Hitting the weak spot will instantly destroy it. The mothership also has that same shield that was yours in the first level.
Rating: E - Everyone
Released: 83
Players: 2Updated: 2019-08-26
Genre: Action
Publisher: CBS Electronics
banner

boxart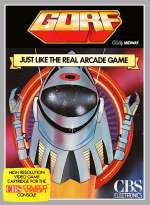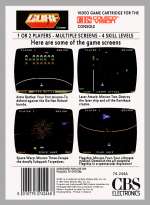 clearlogo

All content on this site is copyright ©2004-2020 and is not to be reproduced without prior permission.