The Schworak Site
|
Log In
|
Up One Level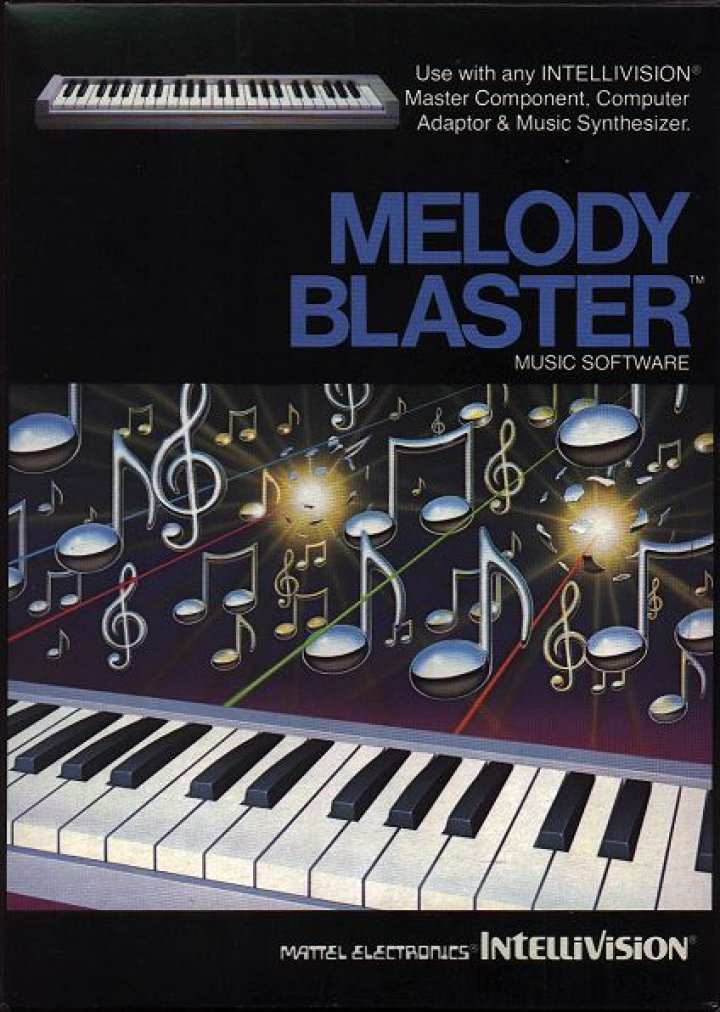 Melody Blaster
In Melody Blaster, individual notes of a specific song fall from the top of the screen and toward a musical staff, and your goal is to play each note on the Music Synthesizer keyboard in the exact moment it passes over its corresponding staff line. Accidentals (sharps and flats) are color-coded, and you have the option of playing the left-hand or right-hand parts only, or both. I believe there is also an option where the game will hit the right note for you no matter which key of the keyboard is pressed, to allow novice players to focus on their timing instead of on hitting the right notes. There is a small collection of built-in songs, and it's possible to create your own and save them to cassette tape. The gameplay of Melody Blaster is similar to that of Guitar Hero in that precise timing and accuracy are important, but in Melody Blaster, you're playing a real musical keyboard instead of a plastic guitar with buttons. My rudimentary skills on the keyboard haven't permitted me to get into it very much yet, but it's a fun game that too many Intellivision owners won't have the opportunity to experience, since it requires an ECS Computer Adaptor and a Music Synthesizer keyboard.
Released: 83
Players: 1Updated: 2018-07-11
Genre: Music
Publisher: Mattel Electronics
boxart
All content on this site is copyright ©2004-2021 and is not to be reproduced without prior permission.