The Schworak Site
|
Log In
|
Up One Level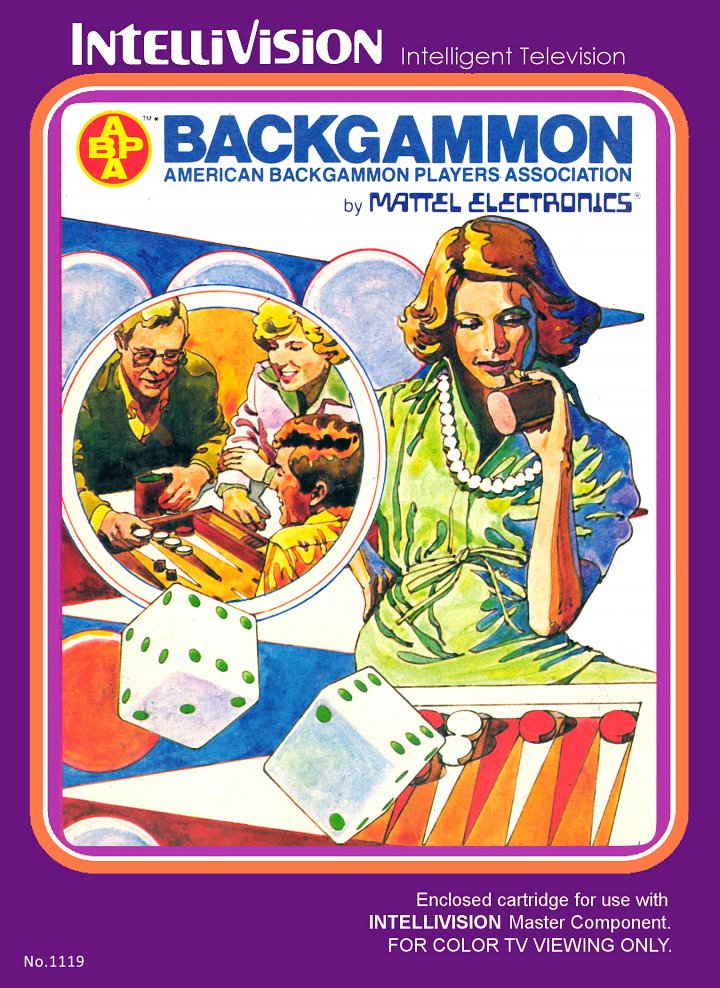 ABPA Backgammon
Intellivision Backgammon is identical with the board game. Backgammon is a game played by two players (the computer can be one of the players). Each player has 15 pieces. The object of the game is to be the first to move all your pieces completely around and finally off the board. Moving your pieces off the board is called "bearing off". The first player to bear off all his pieces is the winner. Each player moves in a direction beginning from his opponent's Home Table and coming around to his own Home Table. Thus one player always moves clockwise and the other always counterclockwise. You can play against the computer at two skill levels - one for beginners or intermediate, another for experts - or two players can compete against each other. It displays the American Backgammon Players Association (ABPA) logo.
Released: 79
Players: 1Updated: 2018-07-11
Genre: Strategy
Publisher: Mattel Electronics
boxart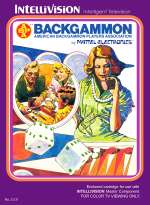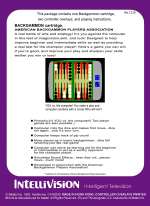 clearlogo

All content on this site is copyright ©2004-2022 and is not to be reproduced without prior permission.