The Schworak Site
|
Log In
|
Up One Level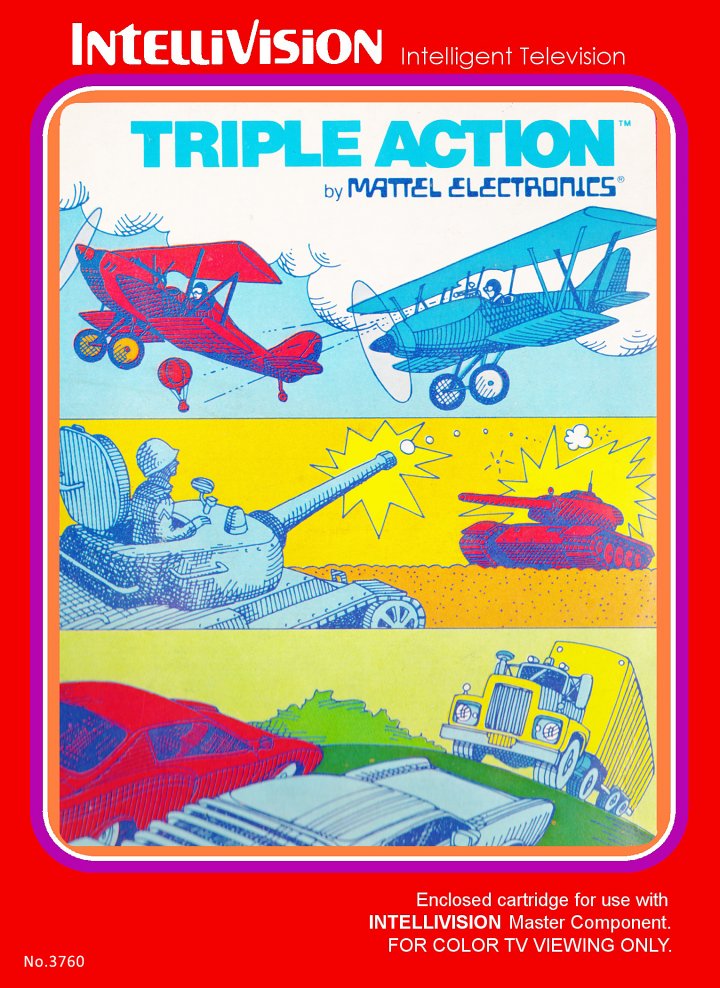 Triple Action
Three games in one! Triple Action features three uniquely different arcade games: Racing Cars - Race side-by-side down the highway against an opponent, dodging standard traffic as you go. First one to 100 miles wins! Battle Tanks - Get in a tank and fight another player, hiding behind cover as you go. Choose between long-range or short-range bullets, or the ability for the bullets to bounce off objects for a true strategic challenge. Biplanes - Get into the cockpit of a biplane, fighting another player with either short or long range bullets. Hit the balloon for an extra point, but don't stall! First to 15 wins.
Released: 81
Players: 2Updated: 2018-07-11
Genre: Action
Publisher: Mattel Electronics
banner

boxart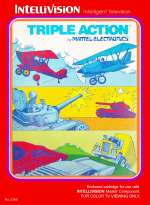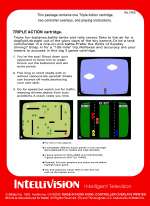 clearlogo

All content on this site is copyright ©2004-2021 and is not to be reproduced without prior permission.