The Schworak Site
|
Log In
|
Up One Level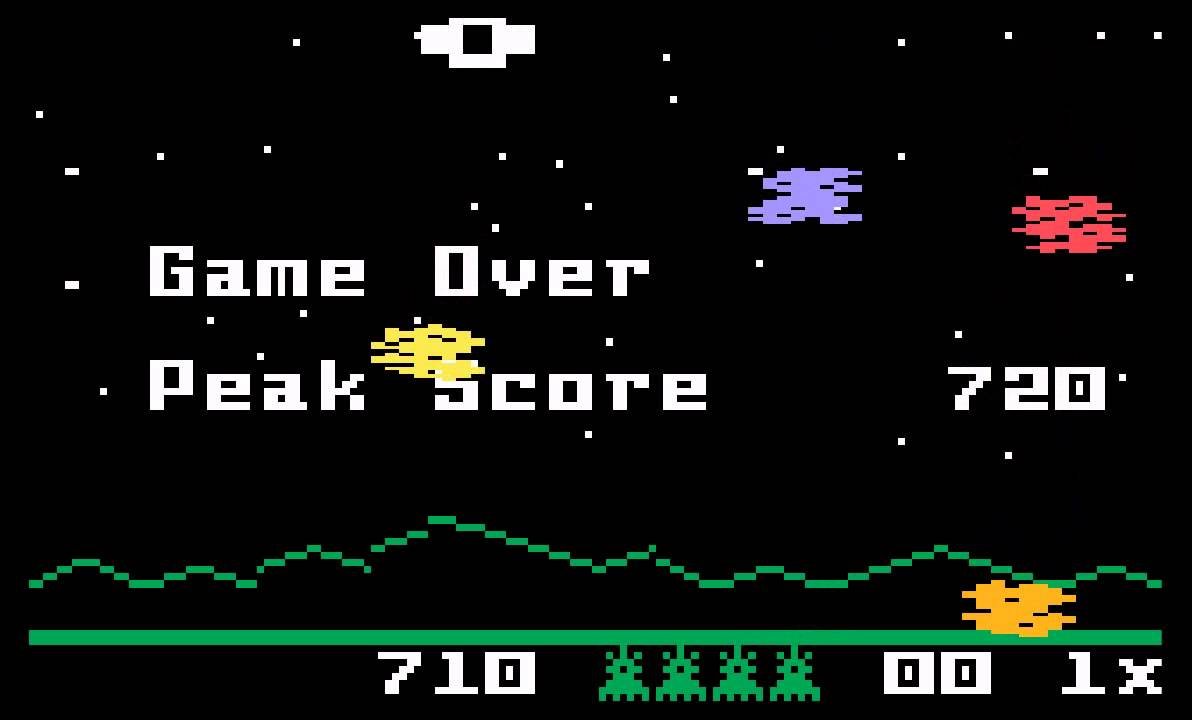 Astrosmash Competition
"Astrosmash Competition" has the same gameplay of the original "Astrosmash" release from Intellivision. The only, and big, difference is that it's designed for competition play. Once the game starts, you choose how long the game should run for. You can pick between 1-99 Minutes. The game then starts, and a clock ticks down as you try to accumulate the best possible score in the time you choose. This version of Astrosmash is more frantic, and makes for a great party game as you can take turns seeing who can get the best score in a set time limit. You're in command of a battery of laser guns. You have unlimited ammo and a lot of targets! You can roll up big scores by hitting a spectactular barrage of falling rocks, bombs, guided missiles and attacking UFOs..." Astrosmash resembles a cross between the early arcade games Space Invaders and Asteroids. The player controls a laser cannon that can scroll left or right along a flat plane in order to target falling objects, such as large or small meteors, large or small spinning bombs, and guided missiles, as well as a UFO that crosses the screen from time to time at higher levels. Low hills and stars are seen in the background. Unlike in Space Invaders, the player does not face direct enemy fire, cannot hide beneath bunkers, and the game does not end when targets hit the ground.
Rating: Not Rated
Released: 81
Players: 1Updated: 2021-05-13
Genre: Shooter
boxart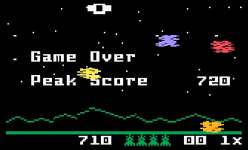 screenshot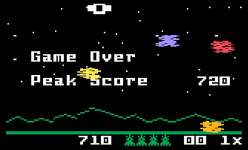 All content on this site is copyright ©2004-2021 and is not to be reproduced without prior permission.