The Schworak Site
|
Log In
|
Up One Level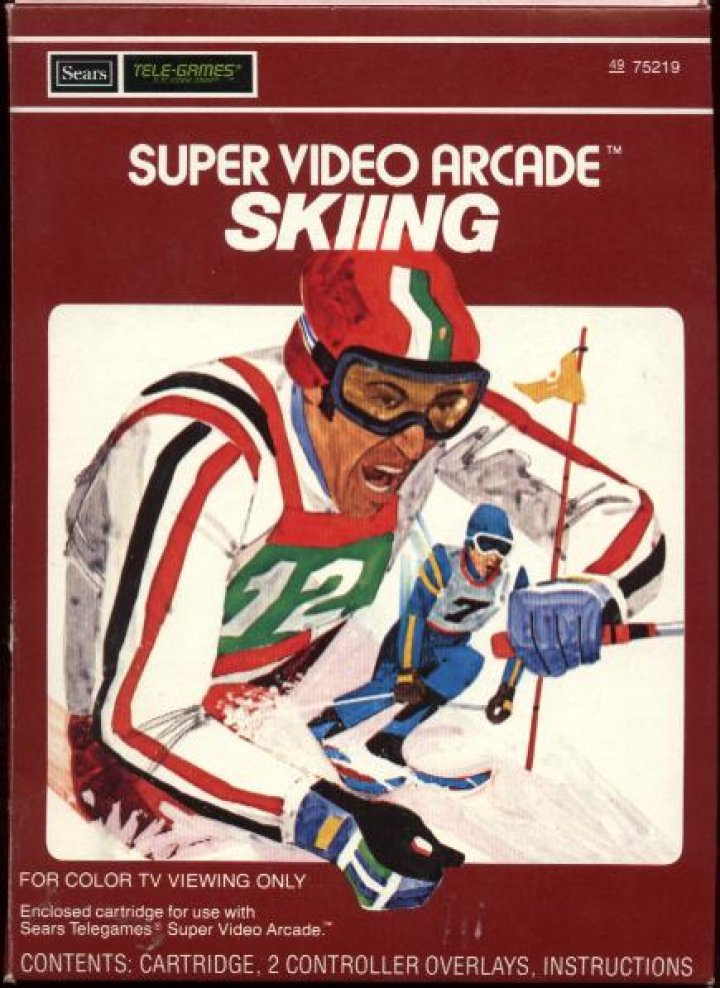 Skiing ( Sears Telegames )
The object of Skiing is to complete the chosen course, either downhill or slalom, in the fastest time possible. Play begins by selecting the number of players for the game. Each player will have three heats in which to post their fastest time for the course. With multiple players, players take turns in the same order for each heat. Next, the players choose from one of 15 levels of steepness for the course, with higher numbers representing steeper (and thus, faster) courses. Lastly, the players select either the downhill or the slalom course for their race. Players control their skiers by using the controller to turn them until they reach the desired direction. The skiers will accelerate down the hill automatically, based on the steepness of the course. Players may take turns gradually, or by pushing an action button they may take a turn more sharply. Pushing another action button will cause the skier to jump over obstacles on the course, such as moguls. On both courses, players must successfully pass through a number of gates on their way down the course, with gates on the downhill course spaced farther apart than those on the slalom course. Missing a gate adds a five-second penalty to a player's race time. As each player begins their race, the current fastest time is displayed at the starting line, with their final time displayed after the player crosses the finish line.
Rating: E - Everyone
Released: 80
Players: 1Updated: 2018-07-11
Genre: Sports
Publisher: Mattel Electronics
boxart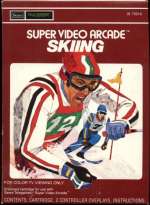 All content on this site is copyright ©2004-2021 and is not to be reproduced without prior permission.