The Schworak Site
|
Log In
|
Up One Level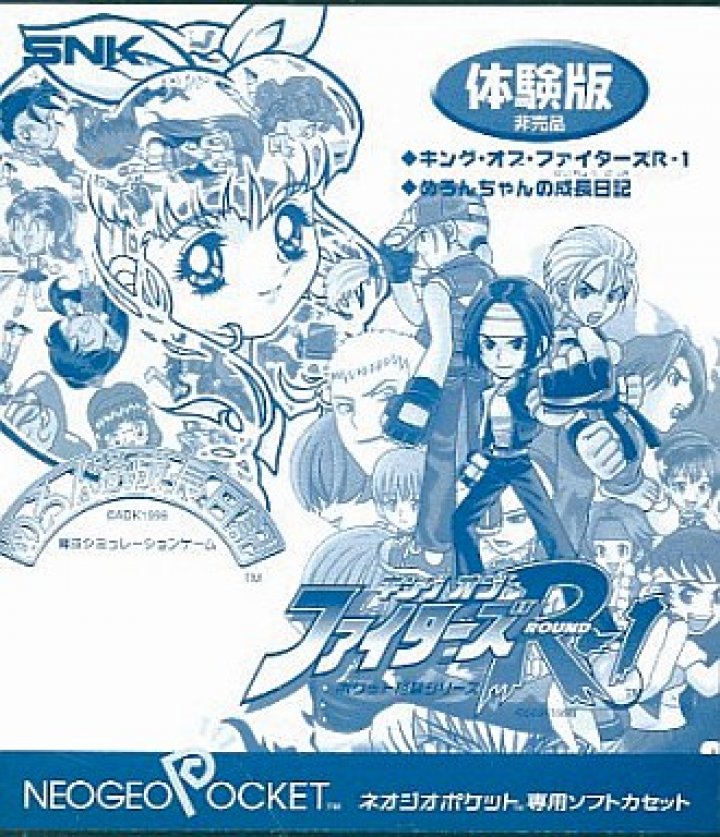 King of Fighters R-1 - Pocket Fighting Series & Melon-chan no Seichou Nikki
This is a Prototype / Demo game which contained: King of Fighters R-1 is a fighting game developed and released by SNK in 1998 for the Neo-Geo Pocket handheld system. Melon-chan no Seichou Nikki is a Life simulation game it is comparable to Tamagotchi and other virtual life simulations. In Melon Chan's Growth Diary the player raises and nurtures little girl Melon Chan. The games was only released in Japan and was one of the earliest titles released for the Neo Geo Pocket.
Released: 98
Players: 2Updated: 2018-07-11
Genre: Life Simulation, Fighting
Publisher: SNK
boxart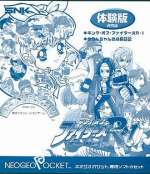 All content on this site is copyright ©2004-2022 and is not to be reproduced without prior permission.