The Schworak Site
|
Log In
|
Up One Level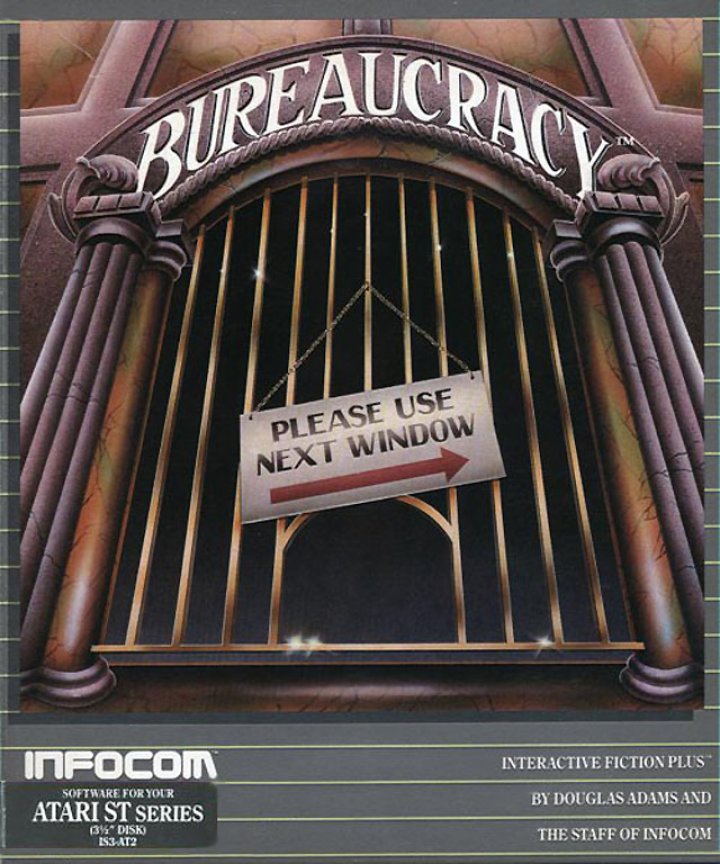 Bureaucracy
Bureaucracy is an interactive fiction computer game released by Infocom in 1987, scripted by popular comic science fiction author Douglas Adams. It is Infocom's twenty-fourth game. The player is challenged to confront a long and complicated series of bureaucratic hurdles resulting from a recent change of address. Mail isn't being delivered, bank accounts are inaccessible, and nothing is as it should be. The game includes a measure of simulated blood pressure which rises when "frustrating" events happen and lowers after a period of no annoying events. Once a certain blood pressure level is reached, the player suffers an aneurysm and the game ends. While undertaking the seemingly simple task of retrieving misdirected mail, the player encounters a number of bizarre characters, including an antisocial hacker, a paranoid weapons enthusiast, and a tribe of Zalagasan cannibals. At the same time, they must deal with impersonal corporations, counterintuitive airport logic, and a hungry llama.
Released: 87
Players: 1Updated: 2018-07-11
Publisher: Infocom
boxart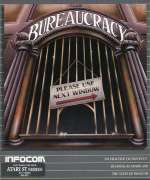 All content on this site is copyright ©2004-2021 and is not to be reproduced without prior permission.