The Schworak Site
|
Log In
|
Up One Level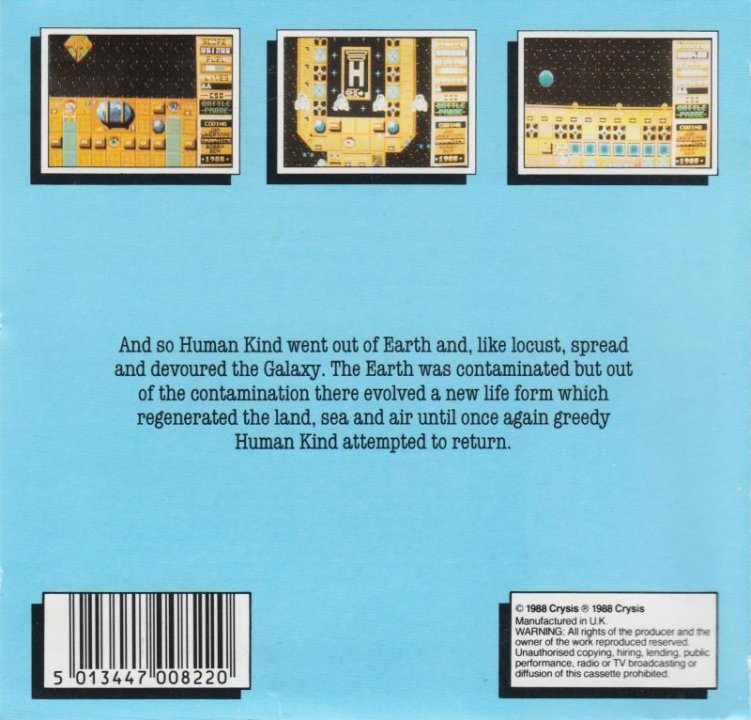 Battle Probe
A long time after the Human Race left Earth and traveled to the Solar System of Sol, some thoughts about returning to Earth came up. As aliens occupied the abandoned earth, The "Council of the Confederation of Human Kind" decided to send a ship to Earth to conquer the home planet again. Of course, the player takes control of that Battle Probe and fights his way through 65 levels to expel the aliens by simply killing all of them in this vertical scrolling shoot 'em up game. The player is attacked by shooting and moving aliens, but also must avoid any ground obstacle dropping a shadow carefully, because those will instantly kill the player. During the level the player's ship is consuming fuel, which has to be refilled by flying over "Fuel" fields. On the ground there are also often colored eyes found: a blue eye rewards some extra points, a yellow eye rewards an extra life and a green eye releases a random effect. On collecting extras, the game is playing a voice sample telling you which item you collected.
Rating: Not Rated
Released: 88
Players: 1Updated: 2021-05-02
Genre: Action
Publisher: Crysys Software
boxart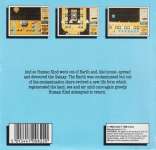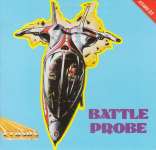 All content on this site is copyright ©2004-2021 and is not to be reproduced without prior permission.