The Schworak Site
|
Log In
|
Up One Level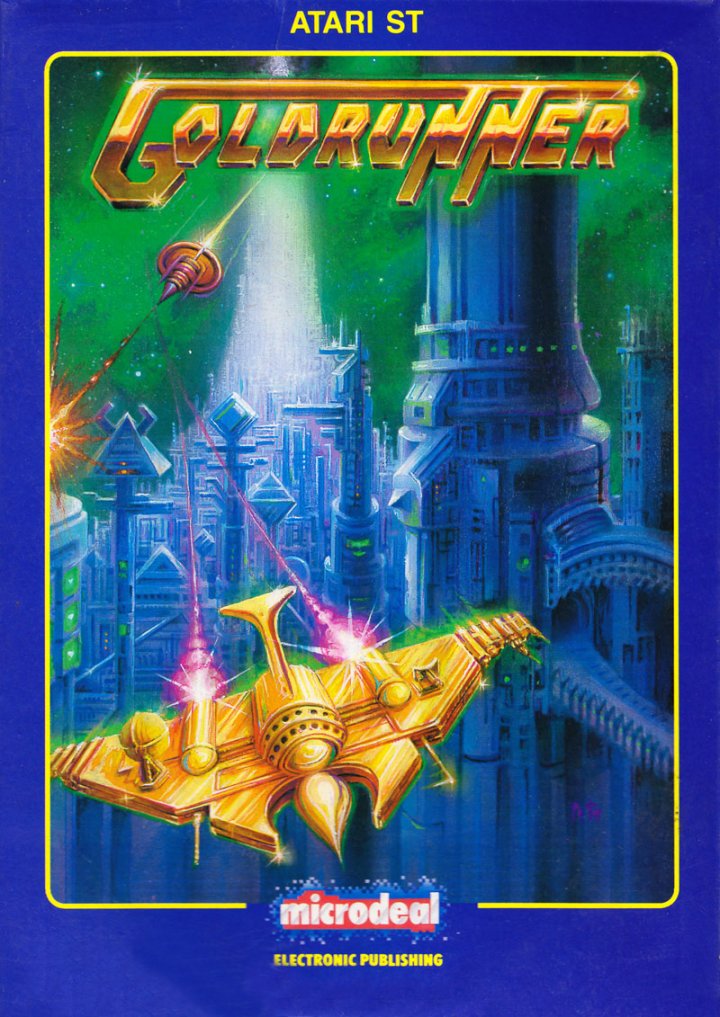 Goldrunner
Goldrunner is a vertically scrolling shooter published by Microdeal in 1987 and developed by Steve Bak and Pete Lyon. Rob Hubbard composed the music. The game was originally developed for the Atari ST and later ported to Amiga. A sequel, Goldrunner II, was released in 1988. It was developed by Alex Herbert and John Dower. Goldrunner is a freely vertically scrolling shooter game where it is possible to fly back and forth as in the seminal Defender. The player is steering a golden spaceship equipped with two laser cannons, flying over huge spaceships whose ground-structures he has to destroy. The ship has a speed booster to accelerate. This shoot 'em up features fluid vertical scrolling, which was seldom achieved on Atari ST hardware, as it did not support hardware-based soft-scrolling. The distinct graphical style of the game added to its popularity.
Released: 87
Players: 1Updated: 2018-07-11
Genre: Action, Shooter
Publisher: MicroDeal
boxart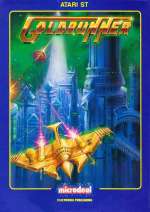 All content on this site is copyright ©2004-2021 and is not to be reproduced without prior permission.