The Schworak Site
|
Log In
|
Up One Level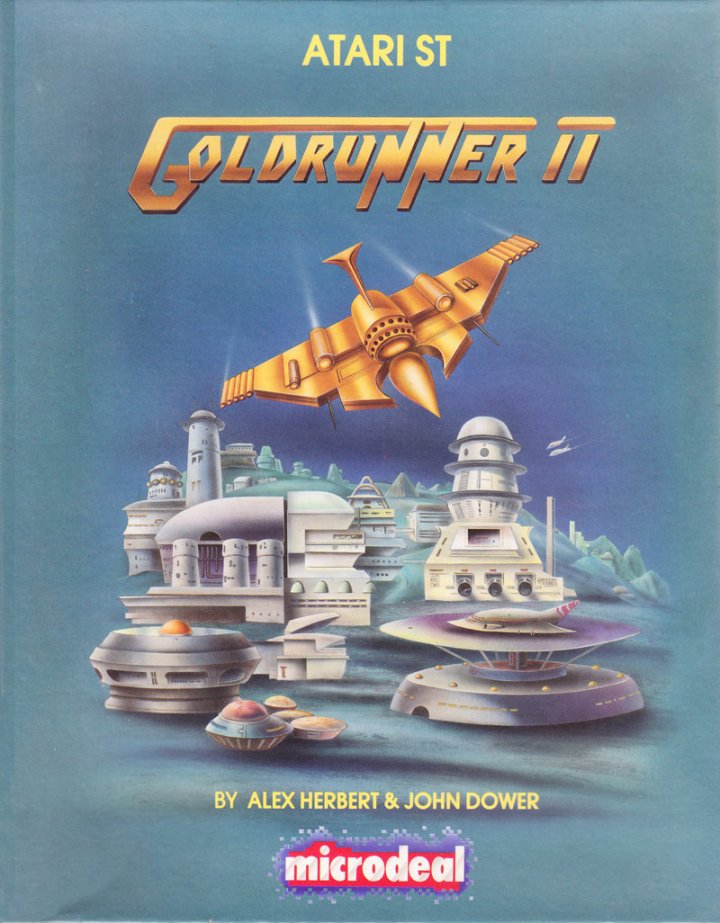 Goldrunner II
Goldrunner II is set 50 years after the events of its predecessor. Since then humanity has started to use robot pilots for defense, but space pirates have managed to capture them. The hero, the grandchild of the original Goldrunner, now has to save or at least destroy the robots before they can be used against their creators. To do so he flies through 16 vertically scrolling levels, called platforms, to shoot down the transporters carrying the robots. Then he collects the robots (the capacity is up to five at a time) flies to the teleporter station, unloads and repeats until all robots in the level are captured or destroyed. Well, it is not that easy: every destroyed transporter causes recovery ships - basically enemy fighters and mines - to show up, which need to be destroyed first. The game also features dust clouds which block the ship's shots and smart bombs which destroy all enemies on the screen when used.
Released: 88
Players: 1Updated: 2018-07-11
Genre: Action, Shooter
Publisher: MicroDeal
boxart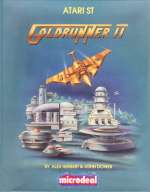 All content on this site is copyright ©2004-2021 and is not to be reproduced without prior permission.