The Schworak Site
|
Log In
|
Up One Level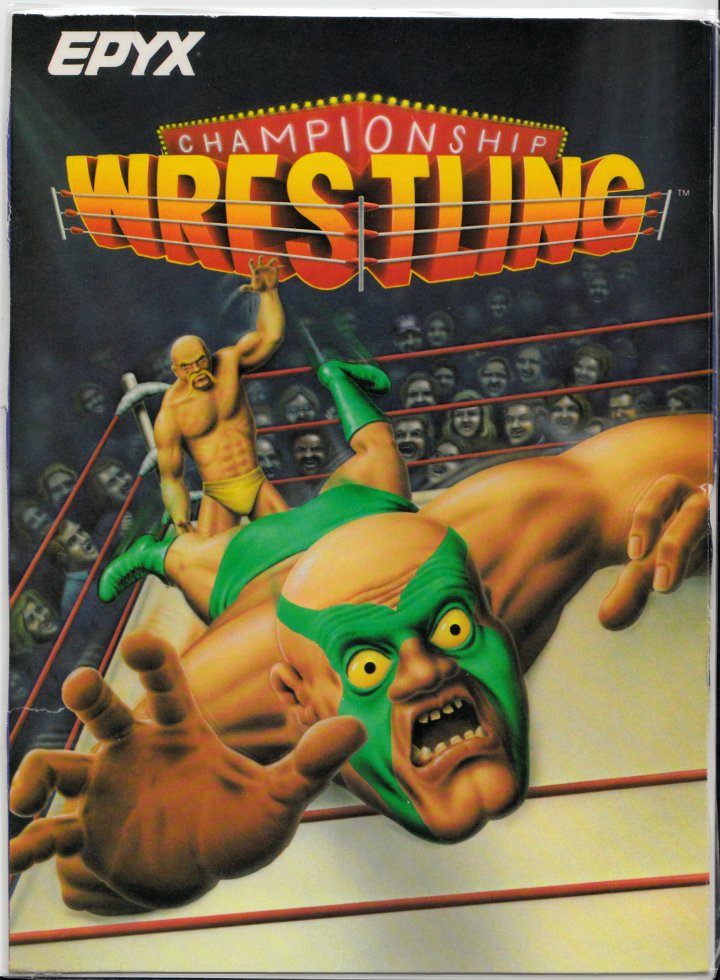 Championship Wrestling
CHAMPIONSHIP WRESTLING challenges your competitive skills in the wrestling ring. You choose who you want to be-from the flashy K.C. Colossus to th6 baddest of the bad, Prince Vicious. Or take on all seven of these sultans of slam in a single elimination tournament. You can play alone against the computer. Or invite up to seven of your friends over for a bruising battle of brawn. With over 25 classic wrestling moves at your command-and a few special tricks up your sleeve-you may want to practice first. Then look over tonight's wrestling card and decide which wrestler you want to be. And come out swinging, CHAMPIONSHIP WRESTLING automatically keeps score. lt displays how much strength you and your opponent have left. The crowd roars as these bruisers pound the mats. At the end lies the most coveted prize of CHAMPIONSHIP WRESTLING:the World Wrestling Belt.
Released: 86
Players: 4Updated: 2018-07-11
Genre: Fighting, Sports
Publisher: Epyx, Inc.
boxart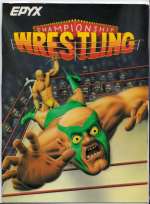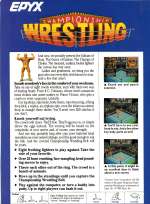 screenshot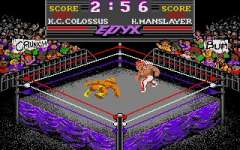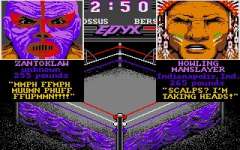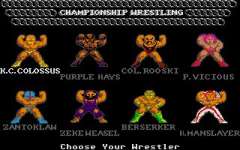 All content on this site is copyright ©2004-2021 and is not to be reproduced without prior permission.