The Schworak Site
|
Log In
|
Up One Level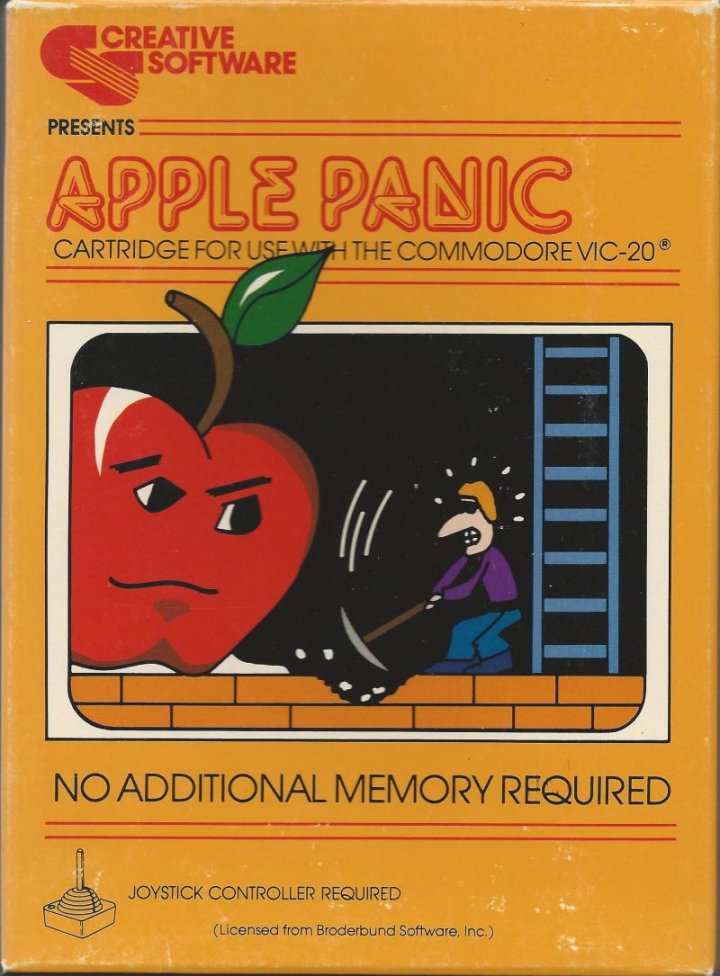 Apple Panic
The player controls a character that walks left and right along platforms made of green brick, and climbs up and down ladders between them. The player can use a shovel to dig holes through the platforms, into which enemies will fall and become trapped. Once an enemy is stuck in a hole, the player must strike it repeatedly with the shovel until it falls through and hits the level below. This must be done quickly, because after about 17 seconds an enemy will be able to free itself, filling in the hole in the process. The player can also refill holes they've dug, or drop through them. There are three types of enemy in the game, the first and most numerous being the "apples". An apple will die if it falls a single level. As the player advances, green and blue enemies will start to appear, which must be dropped through at least two or three levels, respectively. This is accomplished by digging a series of holes, one directly below another, and trapping the enemy in the uppermost hole. The player earns extra points if they drop one monster on top of another (killing them both). On each level the player has only a limited time to dispatch all the enemies, tracked by a bar at the bottom of the screen. There are four distinct configurations of platforms and ladders through which the game cycles, but in every one there will always be five platforms in which the player can dig.
Rating: E - Everyone
Players: 1Updated: 2018-07-11
Genre: Platform
Publisher: Creative Software
boxart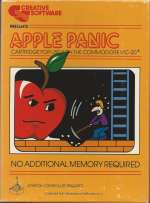 All content on this site is copyright ©2004-2020 and is not to be reproduced without prior permission.