The Schworak Site
|
Log In
|
Up One Level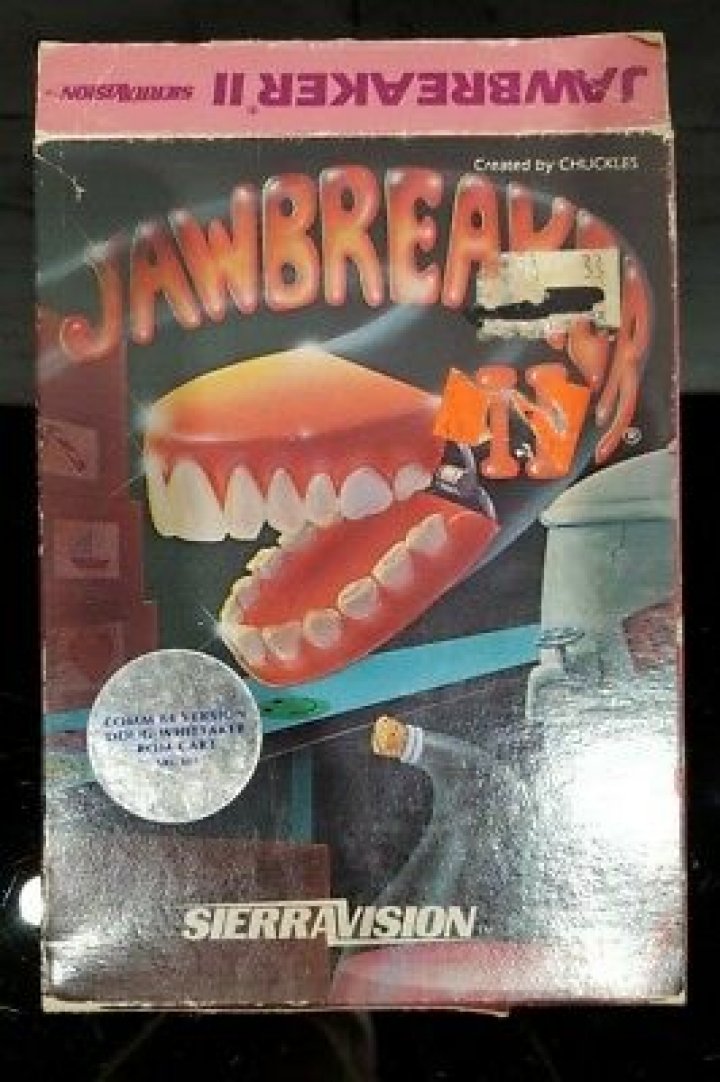 Jawbreaker II
Unlike the Apple II and Atari 8-bit versions, the Commodore version of Jawbreaker is not a Pac-Man clone. Instead, you have a screen with five horizontal levels. There are dots, candies, if you will, on each level. You must eat all the candies to get a teeth brushing and advance to the next, harder, level. Also on each level are happy faces. They are happy to knock your teeth out, which they will do if you touch them. This will lose you a life. When all lives are lost, the game is over. On occasion, a lollipop will appear in the center of the maze. This grants extra points. On the four corners are special dots that, when eaten, will change the color of the maze, allowing you to eat the happy faces for a short time. The maze color will change again, briefly, before returning to normal, as a warning. To move from level to level, there are moving openings on the levels. Be careful not to get trapped with a happy face with no way out.
Rating: Not Rated
Released: 82
Players: 1Updated: 1990-01-01
Genre: Action, Puzzle
Publisher: Sierra Online
boxart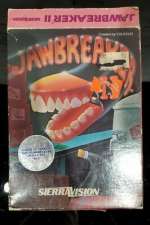 screenshot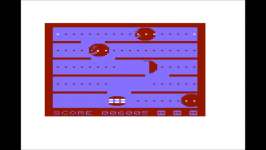 All content on this site is copyright ©2004-2020 and is not to be reproduced without prior permission.