The Schworak Site
|
Log In
|
Up One Level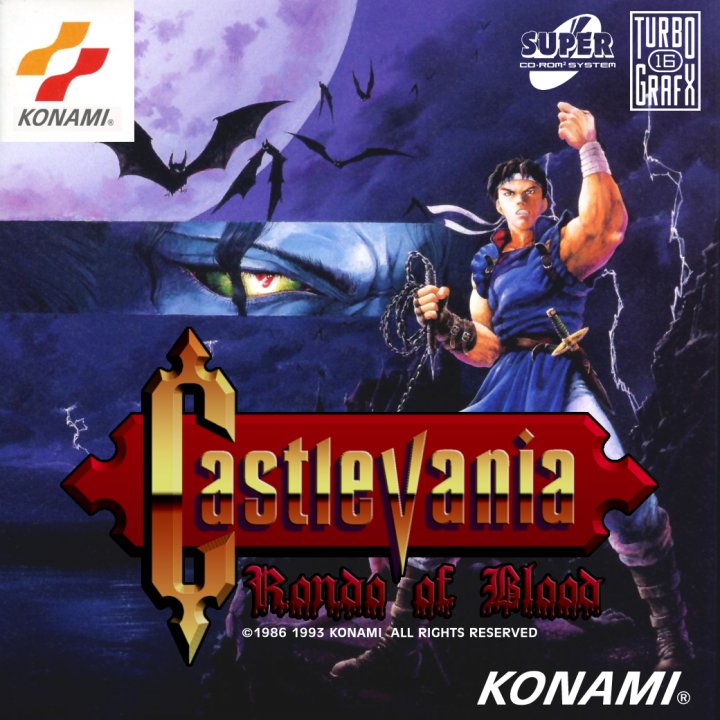 Castlevania: Rondo of Blood
Castlevania: Rondo of Blood is the first CD game in the series, which allowed for more features to be included, such as CD quality soundtrack and visual cut-scenes. The opening, ending, and various cutscenes done in a hand-drawn visual style are included in the game. However, at the time this wasn't considered to be a very popular decision. Various details in the terrain are more polished than previous entries, and the behavior of the enemies is more elaborate. For example, the boss characters in the game will perform an unique final attack when their health meter is depleted. If the player didn't sustain any damage during the fight and manages to avoid this attack, a "Perfect Bonus" (1UP) is obtained. The mechanic of picking upgrades in order to power up the whip, which until that time was a staple of the series, has been removed. A new feature is the Item Crash, a special sub-weapon attack during which the player becomes momentarily invincible and a powerful attack is performed, at the expense of a large amount of hearts. Similar to Castlevania III: Dracula's Curse, a branching path system has been implemented, but with some differences. Unlike the former, it's not possible to choose between two paths in between stages. Rather, there are two ways to proceed through a stage, one of the paths being hidden. Finding this path requires several tricks such as destroying a wall, deliberately falling down a pit, and so on. In addition, there are four characters who have been kidnapped by Dracula and require to be rescued. One of these characters, Maria, becomes playable after being rescued. She attacks with magical, whimsical skills, such as throwing doves at enemies, hiding in a turtle shell, and other animal based attacks. When playing as Maria, the cutscenes when rescuing the other characters, the conversation with Dracula, the ending, the player's defeat sequence, as well as the Game Over screen become more light-hearted in tone. Once a stage is cleared, it can be selected from the "STAGE SELECT" in the file screen at the start of the game. Choosing "PLAYER SELECT" allows switching to Maria. Other things which are displayed are the completion percentage, the amount of continues left, "SOUND TEST", and "TECHNIQUE". The latter are videos which show the correct strategy to use against bosses. These videos can be unlocked by collecting certain amounts of money.
Rating: T - Teen
Released: 93
Players: 1Updated: 2019-01-03
Genre: Action, Adventure, Platform
Publisher: Konami
banner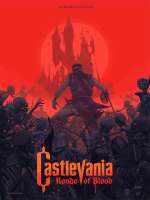 boxart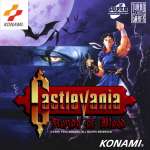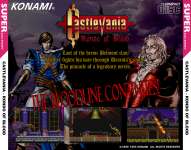 clearlogo

fanart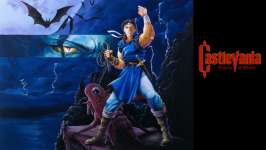 screenshot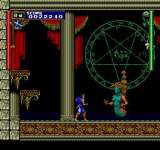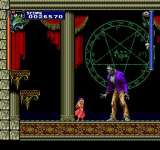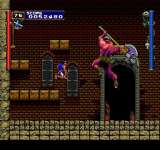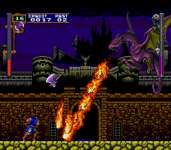 All content on this site is copyright ©2004-2021 and is not to be reproduced without prior permission.