The Schworak Site
|
Log In
|
Up One Level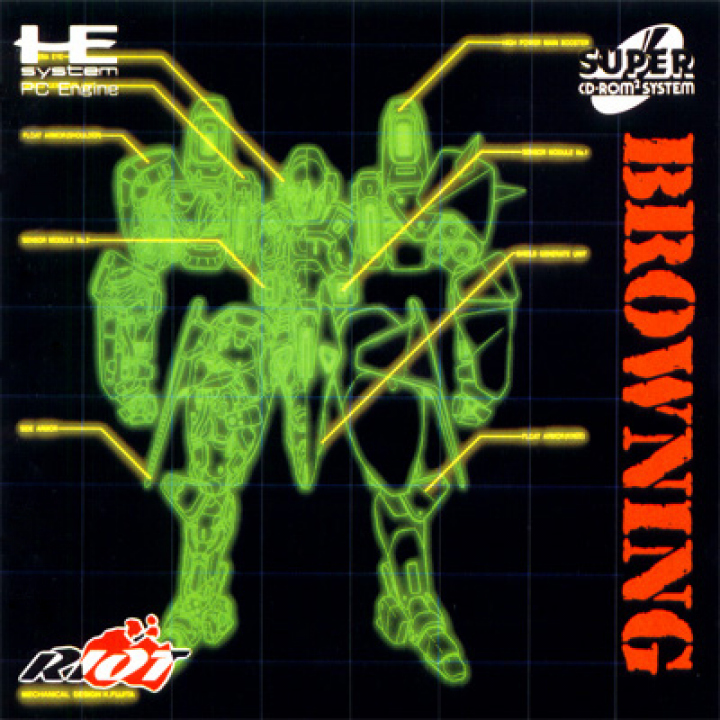 Browning
Browning is a side-scrolling action game developed by Telenet Japan and published by Riot. A mysterious army is threatening to take over the world and, from their secret hideout, they are building a supreme weapon capable of wiping out the entire planet. Breed Schuyler and his heavy mechanical armor, codenamed "X-BR Browning" (The "BROWN INnovation Gunner"), are deployed to counter the impending threat. The operation "Running Saber" is a go - the machine and its pilot must both infiltrate the Sea-Square island, a man-made fortress that sits somewhere in the Atlantic Ocean, and destroy the enemy's secret weapon. The game consists of five long stages which have to be completed within a time limit, from the island surface to the enemy's underground military and research facility. The Browning comes equipped with a Vulcan gun and the mecha-suit can hover for a short period of time. A force field also protects the armor against enemy attacks and the device automatically recharges itself whenever the energy balance is low and as long as it hasn't reach zero. The game features infinite continues and the player is sent back to the beginning of a stage when the Browning receives a deadly blow. Browning is as English friendly as it gets and even features full English cutscenes.
Rating: Not Rated
Released: 92
Players: 1Updated: 2020-07-27
Genre: Action, Shooter
Publisher: Telenet Japan Co., Ltd.
boxart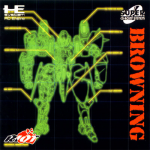 All content on this site is copyright ©2004-2021 and is not to be reproduced without prior permission.